We provide you with solutions to take control of your injuries.
With quality care and support, we adopt evidence-based treatment methods in getting you back to living the life you deserve.
Our approach to your well-being
2 persons with the same diagnosis can present with significantly different struggles.
At Atlas Physio Clinic, we strive towards getting to truly understand each specific individual and their particular needs before providing only the appropriate and necessary treatment. 
Your road to recovery may appear daunting and confusing.
We take joy in empowering you with clarity and confidence, as we see you through your journey.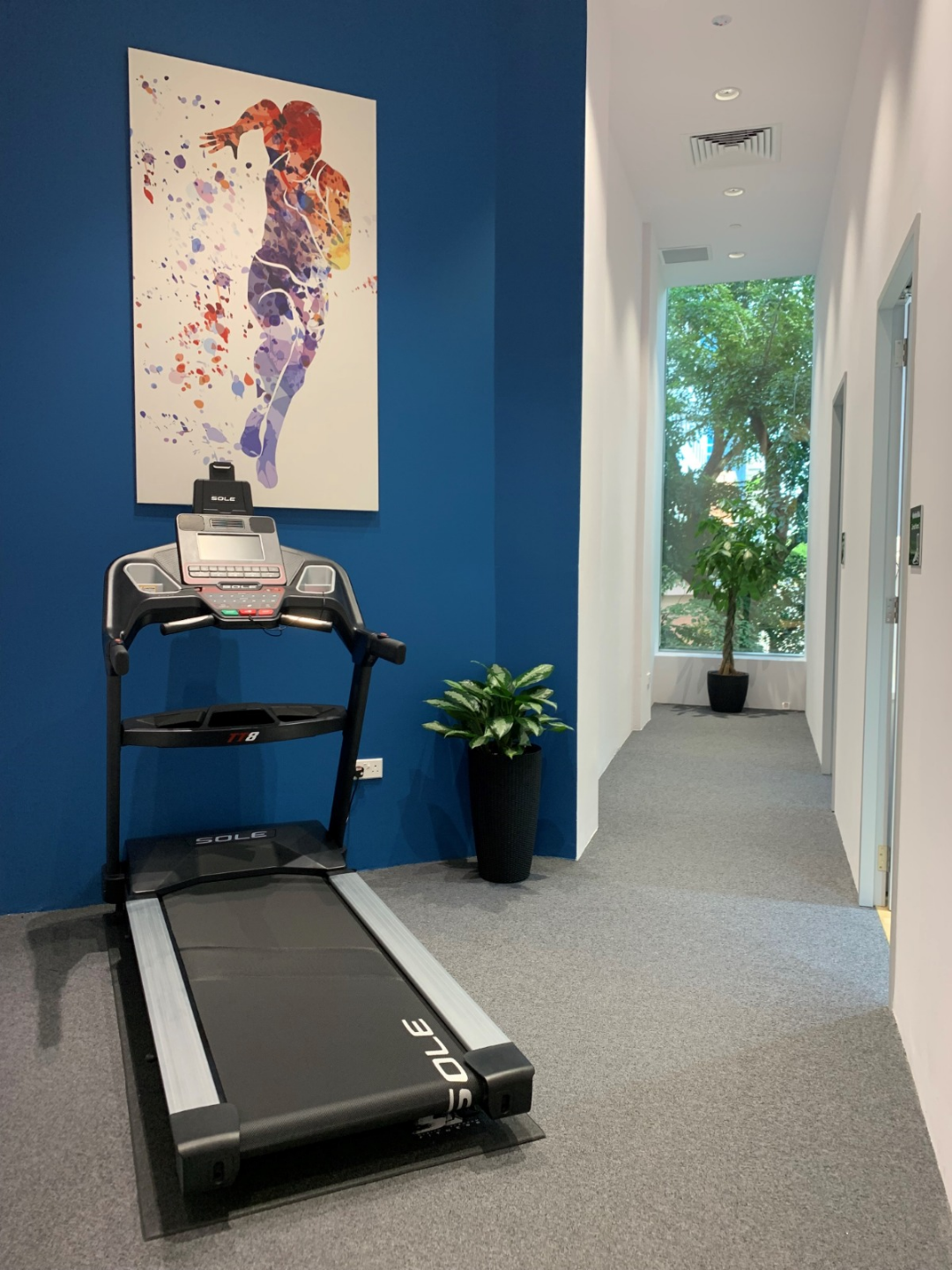 "I suffer from chronic backache due to the nature of my work as a dental surgeon. Tried multiple physiotherapists but never seem to have much improvement until I went under the magical hands of physio Ben Tan. Amazing techniques at an amazing location. Clinic looks beautiful and most importantly, backaches are almost completely gone! 10/10 would recommend"
"Worked with Ben on my ankle that was injured from a bouldering session. He tailored a rehab plan specifically for my needs and progression and my recovery went quicker than expected. Their new premises are nice and modern too and in an easily accessible location."
"Went to Ben for my knee issues after doing HIIT for a couple of months. He immediately identified the issue and introduced dry needling as well as progressive rehab exercises and the correct techniques for it. Highly recommend seeing him for any issues."
"Ben is definitely my go-to physio! As an active person who is injury prone, I've been going to Ben from things like thumb pains affecting my entire forearm to a broken ankle, and I'm always leaving feeling educated and empowered! Understanding the hows and whys behind each injury, and how to manage them has really helped in reducing repeated pains over the same areas. I especially like that he takes time to understand each person's lifestyle and prescriptions are catered to individual goals as well. I even brought my mum who was experiencing chronic knee pains for a consult and she is now able to confidently go for long walks without feeling defeated~ Highly recommend!"
"Physio Ben and I chatted at length about an old injury and I was pleased that he didn't prescribe me with some run off the mill activities. He was detailed in assessing my issues and helped alleviate my pain with some fun and easy exercises. Also liked that he checks in on my progress constantly to make sure I had all the support I needed. 5* "
"Sessions with Ben at Atlas were very useful and effective. There's constant engagement during the entire session unlike some other places where the physiotherapist for most part of the session leaves you alone with the machine to do the job. He would tell you if you still need anymore sessions with him instead of suggesting on further unnecessary sessions. Overall he's an amazing physiotherapist and most importantly an effective one where you will definitely see significant improvements under his care. A very comfortable place at mandarin gallery too."
"Great physio clinic! Doctor is knowledgeable and cares for the patient greatly."
"Trust in Ben, 'cause you'll definitely BENefit from him! Been having a shoulder issue for over 2 years and tried multiple therapists but never had a long-term improvement, not until I came across Ben. He accessed the issue and catered well to my needs. Absolute genuine therapist who's there to really help you out! The results are pretty insane 😎"
"Ben is the definitely the physio to go to. He always provides great advise and will patiently explain on how to better improve my leg condition during each sessions. I do see good results and improvement after multiple sessions with him. Here's my unbiased review to you Ben, Thank you so much for helping me recover well."